When you are home to 60+ sled dogs receiving a helping paw is always appreciated. Receiving your support helps offset the ever growing costs of providing quality vet care, food, shelter and enrichment to the sled dogs that call us home. Many of our goals and health initiatives wouldn't be doable without the support of supporters like you!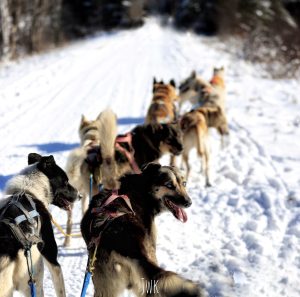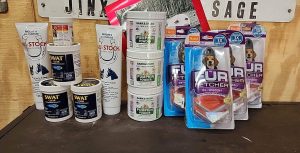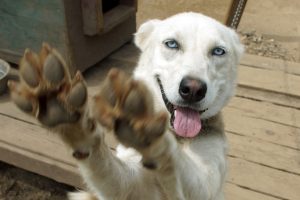 Volunteer
When you are home to 60+ sled dogs, having an extra set of helping hands is always welcomed.
We are happy to work with individuals and small groups looking to volunteer and lend a helping paw at the kennel. There are always dogs who would be happy to be brushed, brought for walks, etc. We do on occasion have maintenance projects like building and painting dog houses and decks that we are grateful to have assistance with. If you have any special skills, we can explore that too! For example, we've had photographers donate their time to take pictures of adoptable sled dogs, etc. 
A few things to keep in mind when considering a volunteer visit are:
Ages 2+ are welcome at the kennel.
Participants under the age of 18 must be accompanied by a parent or guardian at all times (both on and off the trail).
Participants who are pregnant may not participate.
Participants who have recently sustained an injury or undergone surgery may not participate.
We are a traditional working kennel that is completely outdoors. We do not have an indoor space for those not participating to wait.
We currently have a portable toilet for those needing a restroom, no indoor facilities are available at this time.
There may be muddy, snowy, icy and/or uneven terrain throughout the kennel depending on the time of year and recent weather. While we do our best to accommodate guests with mobility needs, we are not certified handicap accessible. We are happy to speak with you in greater detail if this applies to any members of your party.
We do have a risk and release form that must be completed by / for all volunteers before interacting with the sled dogs.
If you are interested in learning more, or would like to schedule, a volunteer opportunity please send us a message!